Claude Moore Community Builders (CMCB)

 

Contact: Jill Weiss – jweiss@loudounyouth.org
General Program Description 
The Claude Moore Community Builders (CMCB) program has been connecting Loudoun County teens with meaningful volunteer opportunities at local non-profit organizations since 2007. CMCB is a ten-month program that runs annually from June-March.* 
CMCB participants (a.k.a "Builders") are matched with non-profits where they serve as volunteer interns. They also participate in group service activities where they provide support to organizations holding special events, i.e. the YMCA's 5k/20k race, the annual Chocolates Galore & More fundraiser, and tournaments sponsored by the Special Olympics. Builders are also required to attend CMCB training sessions where they learn professional skills they will use throughout their lives. Topics that may be covered during these trainings include communication, leadership, collaboration, and business etiquette. 
During their time in the CMCB program, Builders learn the importance of public service, develop invaluable life skills, and gain real-world experience. All of this happens as they are helping others. Builders who volunteer 100 hours or more are eligible to receive the Presidential Volunteer Service Award.   
Thanks to the generous support of the Claude Moore Charitable Foundation, this program is free for all participants. Applicants must be Loudoun County residents of high school age.
Impact of Covid-19 on Program*
Due to the global pandemic, the CMCB program was on hiatus during what would have been the 2020-2021 program year. Loudoun Youth, Inc. is determined to bring CMCB back for the 2021-2022 season but since Covid-19 is still impacting our community, this year's program will be different. In the past, Builders were required to attend an in-person orientation and an overnight retreat before they began their volunteer service. Those events will not happen this year. 
To ensure the success of this year's program, our Builders will need to be flexible and understand that we cannot predict exactly how the pandemic will impact our program. In the past, Builders were required to perform 100 hours of service, consisting of 50 hours at their internships, 30 hours at group volunteer activities, and 20 hours of CMCB training. We don't know whether it will be possible for our Builders to meet these hourly requirements this year so instead of calling them "requirements", we will refer to them as "goals" for the 2021-2022 program. If sufficient opportunities to reach these goals are available, we expect our Builders to achieve them.   
The only thing we can guarantee about this year's CMCB program is that we will do our best to revive it to the fullest extent possible. We are in the process of contacting non-profit organizations throughout the county to inquire about possible volunteer opportunities and we are encouraging them to think creatively. We are hoping that if in-person internships aren't an option, they will find ways that our Builders can help them virtually. We anticipate that as Covid-19 conditions improve, more opportunities will become available.  
Some of the non-profits we've partnered with in the past include:
All Ages Read Together

The Adler Center

The Arc of Loudoun

Bridle Paths

Claude Moore Community Center

Community Empowerment of Northern VA

Dulles South Food Pantry

Franklin Park Arts Center

Grace to Go Meal Program

Hope's Treasures

INMED Partnerships for Children

Joshua's Hands

JK Community Farm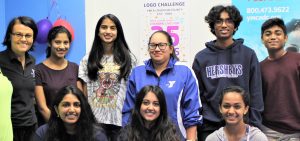 Loudoun Cares


Loudoun Heritage Farm Museum

Loudoun Wildlife Conservancy

Loudoun Literacy

Loudoun Museum

Loudoun Therapeutic Riding

MADD of Loudoun

RESET

The Ryan Bartel Foundation

Save the Tails

Special Olympics

Women Giving Back

YMCA of Loudoun County