Compete in the Loudoun Battle of the Bands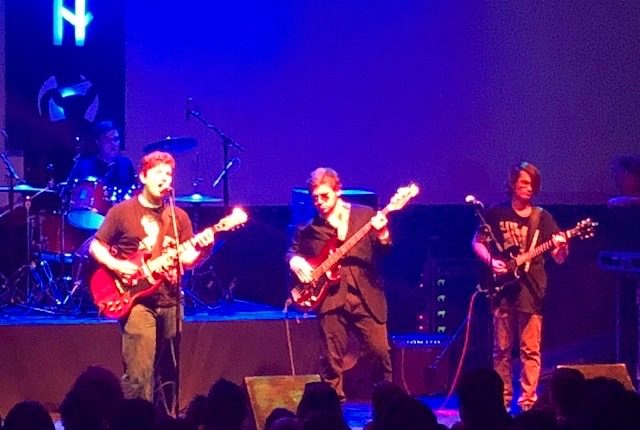 Loudoun's Battle of the Bands provides a safe venue for middle and high school bands across the county and allows them to perform in front of their peers. Loudoun's best youth bands and performers compete for the chance to perform on a big stage. Prizes are awarded for the top place finishers and can include studio time, private lessons with music industry and songwriting professionals, and much more.
Thank You to Our Recent Battle Competitors
Alaska and Aurora – 1st Place
Clique Bait – 2nd Place
Echo – Fan Favorite
Frost Bite
Awkwardly Social
World View
Joanna Kim
King Street – 1st Place
Oh, Lily – 2nd Place
The Knuckleheads – Fan Favorite
Nitrate
Sela Campbell
Ben Fremin
Lejitsu
Ache Harvest
NITRO
Oculus – 1st Place
Antigravity – 2nd Place
Pickup Limes – Fan Favorite
Skonucon
Arsenal Waves
Kat Nap
Ben Severin
Jacquelyn Olivera
Interested in Playing or Competing?
Loudoun's Battle of the Bands is 100% free for all Loudoun teens. Registration will open in the fall 2021.
For eligibility, competition rules, and application, please visit: loudoun.gov/teens.
Loudoun Battle of the Bands is produced in partnership with Loudoun County PRCS and the Youth Advisory Council.
For sponsorship opportunities, please contact: swolfson@loudounyouth.org.