Meet Loudoun Youth, Inc.
Loudoun Youth, Inc. was created to help teens in Loudoun County gain exposure to leadership in action and build up confidence. Our programs have been developed by a community full of experienced individuals from all backgrounds. Loudoun Youth, Inc. strives to work closely with our community partners to develop and share youth serving programs that Empower, Lead, and Connect Loudoun County teens to leadership opportunities.
Whether you're a teen or business looking for new adventures, you are invited to join the Loudoun Youth community and succeed in preparing the future of Loudoun County. 

High school and middle school musicians, performers, and bands are invited to sign up for the 2020-21 Battle of the Bands. Competitions begin in December. For more information, visit: loudoun.gov/teens
CLAUDE MOORE COMMUNITY BUILDERS

Are you a teen that wants to engage in meaningful volunteer opportunities that benefit organizations and the greater community as a whole? Then contact Sarah Bauer and join today at: sbauer@loudounyouth.org
LOUDOUN YOUTH LEADERSHIP PROGRAM

Are you looking to gain exposure to leadership concepts and work with local businesses, the government, and community leaders? Then join the LYLP held every summer.
STEP UP LOUDOUN YOUTH COMPETITION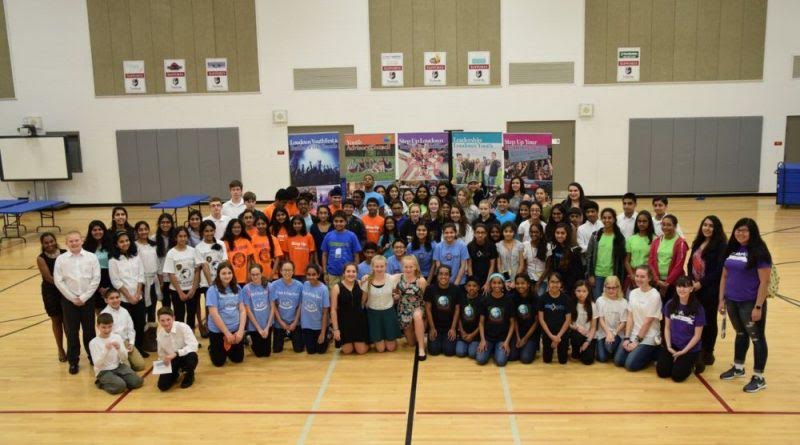 Are you a middle or high school student who's fed up with an issue in your community? Do you want to tackle that issue and get rewarded for your outstanding courage? Well, great news! Check back in September to learn how to apply.
Attention! Loudoun Youth, Inc. will continue to monitor the guidance of health and government officials to make decisions about future scheduling and events. We encourage you to continue monitoring our website for the latest information on Loudoun Youth programs or contact us at info@loudounyouth.org. Thank you for your patience during this difficult time.