Step Up Loudoun Youth Competition
Encourages middle and high school youth, across the county to identify an issue in their school, neighborhood or community, create a plan to address that issue, and implement the plan. The goal is to encourage, support and reward the youth of Loudoun County for making positive changes in their own lives and the lives of others.
Key Dates:
Competition Round 1 Judging: March 8 - 12
Top 10 Finals and Awards: March 25
Loudoun Youth, Inc. was created to help teens in Loudoun County gain exposure to leadership in action and build up confidence.
Our programs have been developed by a diverse community across multiple sectors. Loudoun Youth, Inc. strives to work closely with our community partners to develop and share youth serving programs that Empower, Lead, and Connect Loudoun County teens to leadership opportunities.
ARE YOU READY TO CREATE AN IMPACT?
Be part of the 2022 Step Up Loudoun Youth Competition.
Registration for the 2022 competition will be coming soon!
CONGRATULATIONS to all of our student participants of the 2020 Step Up Competition!
Dozens of high school and middle school students submitted projects for the competition. However, due to the COVID-19 situation, the competition was moved to a virtual format. Projects offered ways to protect the environment, promote generational and inclusive health, and promote education support for one another during this time.
Learn more about the teams that competed, the top three teams, as well as the impact of our 2020 teams. They not only were impacted personally by their work but affected change in their own communities as well as the lives of others.
2020 step up community impact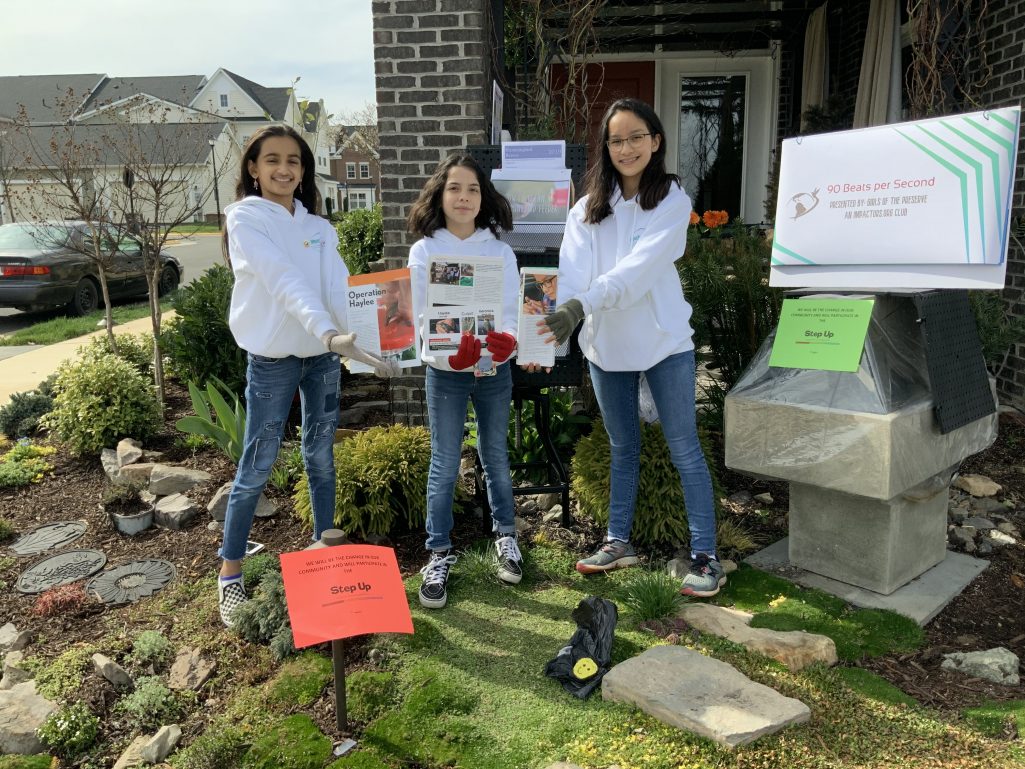 263 Loudoun County teens participated in the competition.


71 teams prepared for the competition.
4,890 hours were spent on projects.
8,116 people were impacted by caring ideas.
$134,475 of economic impact was made to Loudoun County.
For the competition in 2020, students submitted projects and presented virtually. Check out some of their projects below!




Step Up Loudoun Youth teams present their projects to an esteemed group of participating judges, including government officials and corporate leaders. The Top 10 finalists then compete for cash prizes.
Registration Won't Open for 2022 for a While Yet, So Click Below to Get Notified When It Opens