Loudoun Battle of the Bands encourages and provides a safe venue for middle and high school bands across the county to perform in front of their peers and compete for a chance to win cash prizes. Four battles take place from January to April, with the top prize of $500 awarded at the final battle.
Loudoun's Battle of the Bands 2020-2021 Dates
ROCK OUT with Loudoun Battle of the Bands!
Each year, Loudoun's best youth bands and performers compete in 3 Battles, with the winners competing for cash prizes in a final Battle. Over $900 is awarded to the top bands (1st, 2nd, and fan favorite) at the final Battle. First Place takes home $500! Other prizes include half a day of studio time, private lessons with professional songwriters, and more!
2020- 21 Battle Dates:
December 4, 2020 – Cascades Overlook
January 29, 2021 – Cascades Overlook
February 26, 2021 -Cascades Overlook
March 19, 2021 (FINAL) – Tally Ho Theatre
Interested in playing/competing? Loudoun's Battle of the Bands is 100% free for Loudoun teens. Registration will open in Fall 2019
For eligibility, competition rules, and application, go to loudoun.gov/teens.
Loudoun's Battle of the Bands 2019 Finals on March 23, 2019:
Playing in front of a SOLD OUT crowd, these 12 soloists/bands had everyone on their feet, rocking out! Congrats to our 2019 #BOTB winners:
1st Place – KAGE, a metal/rock band
2nd Place – King Street, a rock band
Fan Favorites – Shreve Mill, an alternative rock band
Soloist – Jintamiko, instrumental metal
Results from Dec. 7 Battle: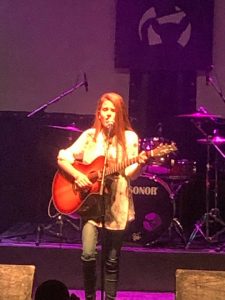 Benjamin Severin
Thee Establishment – 2nd Place
Euphonix
Sela Campbell – Soloist
The Knuckleheads – Fan Favorite
Amplificasian
NitrO Jax
Beat Boxing
King Street – 1st Place
Stone Cold – closer, last year's 1st place winner
Results from Jan. 25 Battle:
Matthew Cahill and Molly Harrington
Rock Hill
James Foster
The Pickup Limes
Alaska and Aurora
Market Garden – Fan Favorite
Beyond Words
Shreve Mill – 1st Place
Leijitsu – 2nd Place
Jintamiko – Soloist
Closing Act: Stone Cold
Results from February 22nd Battle:
Nicholas Decker
Broken Chaos
Jacquelyn Olivera
Pidgeon Boys
Echo – First Place
Zoe Mutreja – Soloist Winner
IMIG
KAGE – Fan Favorite
Oh, Lily – Second Place
Closing Act: Stone Cold
Highlights of the 2018 Battle of the Bands:
Ten Loudoun teen bands faced off in the final round of the 2018 Loudoun Youth Battle of the Band competition. StoneCold was the first to take the stage at the Tally Ho Theater and when the night ended they went home with the $500 grand prize.
The all-girl rock band returned to win the contest after a strong showing in 2017. StoneCold's members are Gina D. and Nadia D. of Stone Hill Middle School and Kaelin F. of River Bend Middle School along with Lauren M. of Heritage High School and Emily C. of Dominion High School.
Second place was Suburbia, a hard funk band made up of Potomac Falls High School students Ethan F., Nikolai R., Tommy K. and Will S. They were awarded $300 and a half day of studio time at Blue Room.
Shreve Mill took home the Fan Favorite award. Bandmates Connor P., Sean H., Zach S., Tanner C. and Ryan T. are students at Heritage High School. They received $150 and a half day of studio time at Blue Room. Other finalists in this year's competition were Alaska and Aurora, Kage, Charming Slacker, Lejitsu, Excision, Spiral Staircase and Never Born to Follow. Best Original Song was also awarded to Alaska and Aurora for their original song Wanderlust. They were awarded a two-hour songwriting workshop with Todd Wright of Half King Music
Loudoun Battle of the Bands is produced in partnership with Loudoun County PRCS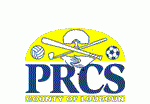 and the Youth Advisory Council.
For sponsorships, contact swolfson@loudounyouth.org