Loudoun Battle of the Bands encourages and provides a safe venue for middle and high school bands across the county to perform in front of their peers and compete for a chance to win cash prizes.  Four battles take place from January to April, with the top prize of $500 awarded at the final battle. 
 ROCK OUT with 2018 Loudoun's Battle of the Bands!
Loudoun's best youth bands and performers will compete for cash prizes. Over $900 to be awarded to the top bands (1st, 2nd, and fan favorite) at the final Battle in April.  First Place will take home $500!  Other prizes include half a day of studio time, private lessons with professional songwriters, and more!
The first three preliminary rounds will take place at Atlantis (formerly The Studio) at 45449 Severn Way, #165, Dulles, VA.
Battle #1 – January 5, 2018
Battle #2 – February 9, 2018
Battle #3 – March 9, 2018
The final competition will take place at The Tally Ho, 19 West Market Street, Leesburg, VA.
Battle #4 – April 13, 2018
All competitions are open to the public.  Admission is $5 for Battles 1-3, $8 for Battle #4.  Doors open at 6pm for all events
Interested in playing/competing? Registration for Loudoun's Battle of the Bands is now open and is 100% free for Loudoun teens!
KICKOFF Event: Monday, December 4, 2017 at The PRCS Admin Office, 20145 Ashbrook Pl #170, Ashburn, VA 20147.
Each participating band is required to send at least one rep to this meeting.
Loudoun Battle of the Bands is produced in partnership with Loudoun County PRCS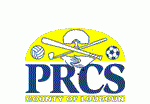 and the Youth Advisory Council.
For sponsorships, contact swolfson@loudounyouth.org.