Loudoun Battle of the Bands encourages and provides a safe venue for middle and high school bands across the county to perform in front of their peers and compete for a chance to win cash prizes.  Four battles take place from January to April, with the top prize of $500 awarded at the final battle. 
                                       NEW THIS SUMMER:  Loudoun's Battle of the Bands Summer Concert Series.  Featuring live teen bands from Loudoun's Battle of the Bands. FREE! 5-8 PM
July 20:  The Barn at One Loudoun; 20450 Savin Hill Drive, Ashburn
August 10: Paxton Campus Manor House, 601 Catoctin Circle NE, Leesburg, VA 20176
 ROCK OUT with 2018 Loudoun's Battle of the Bands!
Each year, Loudoun's best youth bands and performers  compete for cash prizes. Over $900 is awarded to the top bands (1st, 2nd, and fan favorite) at the final Battle in April.  First Place takeshome $500!  Other prizes include half a day of studio time, private lessons with professional songwriters, and more!
Ten Loudoun teen bands faced off in the final round of the 2018 Loudoun Youth Battle of the Band competition. StoneCold was the first to take the stage at the Tally Ho Theater and when the night ended they went home with the $500 grand prize.
The all-girl rock band returned to win the contest after a strong showing in 2017. StoneCold's members are Gina and Nadia Daly of Stone Hill Middle School and Kaelin Fannon of River Bend Middle School along with Lauren Moore of Heritage High School and Emily Caudill of Dominion High School.
Second place was Suburbia, a hard funk band made up of Potomac Falls High School students Ethan Farmer, Nikolai Rabin, Tommy Kowalski and Will Salzmann. They were awarded $300 and a half day of studio time at Blue Room.
Shreve Mill took home the Fan Favorite award. Bandmates Connor Prugh, Sean Hillis, Zach Steele, Tanner Collins and Ryan Teer are students at Heritage High School. They received $150 and a half day of studio time at Blue Room. Other finalists in this year's competition were Alaska and Aurora, Kage, Charming Slacker, Lejitsu, Excision, Spiral Staircase and Never Born to Follow. Best Original Song was also awarded to Alaska and Aurora for their original song Wanderlust. They were awarded a two-hour songwriting workshop with Todd Wright of Half King Music.
Interested in playing/competing? Loudoun's Battle of the Bands is 100% free for Loudoun teens.  Stay tuned for  details when registration re-opens in the Fall for Loudoun's Battle of the Band.
Loudoun Battle of the Bands is produced in partnership with Loudoun County PRCS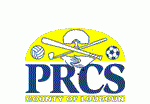 and the Youth Advisory Council.
For sponsorships, contact swolfson@loudounyouth.org.