Become a Volunteer
 Loudoun Youth Inc. works hard to make Loudoun County the Best Place to Grow Up. We are a team of volunteers reaching out to foster the spirit of volunteering and community involvement for all ages through our youth progams. We invite you to join us!
The best way to find yourself is to lose yourself in the service of others. – Mahatma Gandi
If you are interested in becoming more involved, please contact us. and tell us about your interests, availability, your school, or your work. So many possibilities!  Other volunteer options in Loudoun: Volunteer Loudoun, Loudoun Volunteer Caregivers, Animal Rescue Shelters, Loudoun Habitat for Humanity,GoodShepherd Alliance, Interfaith Relief, Loudoun Wildlife Conservancy, Claude Moore Community Builders, Loudoun Cares, SPROUTS,  Loudoun Therapeutic Riding.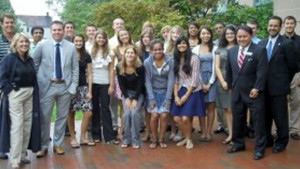 Don't forget to Like Us on Facebook. We post news from time to time on volunteer opportunities and projects. Thank you for being a positive influence in your community!